Latvia profile - Media
11 June 2015

From the section

Europe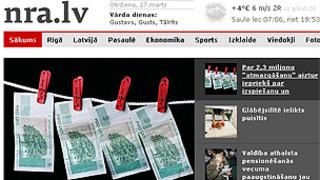 Latvia's TV market is dominated by the commercial LNT, two networks operated by the national public broadcaster LTV, commercial TV3 Latvia and the Baltic variants of the main Russian networks.
Public Latvian Radio (LR) dominates the radio market, thanks in part to the popularity of its music-based network LR2. Public radio and TV are financed by state subsidies and advertising.
Newspapers - all of them privately-owned - reflect a variety of political views. Many titles have suffered declining circulations.
The media operate freely, with few legal restrictions. A law provides prison terms for libel and incitement of racial hatred.
By mid-2012, around 1.57 million Latvians were online (Internetworldstats). Latvian social network Draugiem.lv is more popular than Facebook.
The press
Television
Radio
News agencies/internet