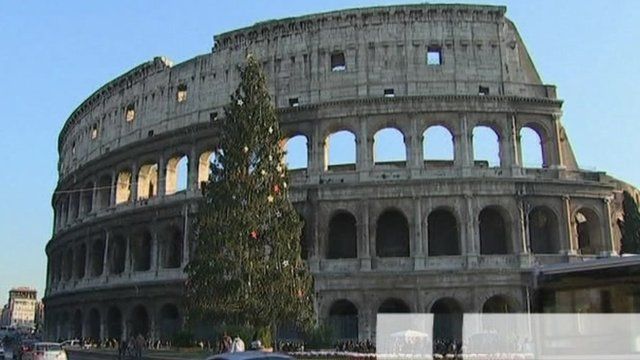 Is Rome's Colosseum falling apart?
29 December 2011 Last updated at 03:22 GMT
The Italian government is investigating reports that pieces of rock have fallen off the Colosseum in Rome.
Witnesses reported seeing the fallen masonry on Christmas Day. It has caused alarm among experts and raised concerns about the maintenance of the ancient monument.
Kathy Harcombe reports.