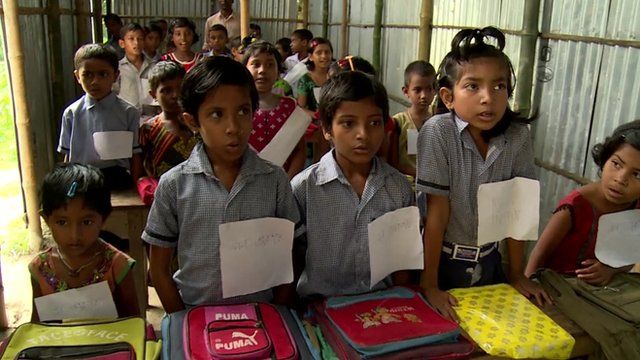 160 enclaves to be exchanged between India and Bangladesh
30 July 2015 Last updated at 23:58 BST
One of the world's most complicated and confusing border disputes ends on Friday as India and Bangladesh exchange more than one 160 enclaves - little land islands belonging to one country and located in the other.
Some 50,000 residents of these enclaves will finally gain a proper identity after having remained virtually stateless for six decades.
The enclaves were created in the 18th Century and have endured through British colonial rule and the independence of India and then Bangladesh.
Sanjoy Majumder reports.