India to host international coffee festival in Bangalore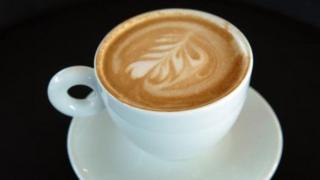 Brews from the world's best baristas and traditional filter coffees of southern India will be showcased at an international festival in the Indian city of Bangalore later this month.
Coffee growers, exporters and retailers from around the world are expected to participate in the event.
India is the world's fifth-largest coffee exporter and accounts for 4% of the total world production.
Domestic coffee consumption has also risen in recent years.
Cafe Coffee Day was the first Indian coffee chain which opened its first store in 1990s. It has more than 1,200 stores across India now and is opening a new branch almost every week.
The US coffee giant, Starbucks, is the latest foreign brand to enter the Indian market, along with other international names, including Barista Lavazza and Costa Coffee.
'Best from India'
Meanwhile, Indian coffee growers have been looking to boost their share of the global market.
Indian coffee board officials told the BBC that Indian coffee has been gaining in popularity in international markets with exports rising steadily.
Italy is the biggest importer of Indian coffee followed by Germany, Russia and Belgium and officials say the Indian Robusta beans are responsible for giving the Italian espresso an extra kick.
"Indian coffee, grown under tree shade, is very popular in the international markets," said Jawaid Akhtar, chairman of the government-run Coffee Board of India.
"We also have a special range of organic coffee grown by tribal populations of the Araku Valley in [the southern state of] Andhra Pradesh.
"Over 100,000 tribals are involved in the production. We want to showcase the best from India in the festival," he added.
About 1,000 delegates and 10,000 visitors are expected to participate in the festival.
Mr Akhtar said he hoped that the festival would "encourage coffee consumption" in India, traditionally a nation of tea drinkers.