Digital Indians: The story so far
18 September 2013

From the section

India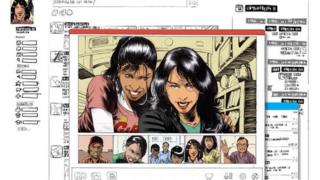 We are now half way through the BBC's special series on Digital Indians. So far we have told the story of India's online evolution and the tales of three distinct innovators so far.
In Google hangouts we've explored rural innovation with the BBC's Hindi speaking audience. We've also discussed whether social media could drive real change in India.
Your Digital Indians
At the beginning of the season we asked you to give us suggestions for your Digital Indians - men and women innovators, entrepreneurs and experts you follow.
Below are few of the most popular suggestions from you and industry experts so far:
Sabeer Bhatia is an Indian-American entrepreneur who in 1996 co-founded Hotmail, one of the earliest webmail services. It was later acquired by Microsoft, and is now the world's second-largest email provider. MIT chose him as one of 100 young innovators expected to have the greatest impact on technology.
Sam Pitroda is advisor to the prime minister of India on public information infrastructure, and chairman of India's National Innovation Council. As technology advisor to then prime minister Rajiv Gandhi in the early 1980s, Mr Pitroda is credited with driving the first phase of India's telecom revolution.
Raju Narisetti is a senior vice president and deputy head of strategy for News Corp. He is responsible for heading digital content teams and strategy for wsj.com and other digital assets of Dow Jones. Previously he was the managing editor of the Washington Post, where he redesigned the newsroom. He was also the founding editor of Indian business newspaper Mint.
Sugata Mitra is best known for his "Hole in the Wall" experiment where he placed computers in kiosks in slums. He won the 2013 TED Prize, and the $1m award will fund his plan to build a "school in the cloud", a virtual lab where students learn online.
These names will form Twitter/Facebook lists and Google+ circles that we'll distribute at the end of the month.
All the names will be added to the #BBCDI list. But we're still looking for some rising stars. Few women have been suggested so far, so please let us know of women leaders/innovators as well.
Internet and government
Over the past fortnight we've been watching the #BBCDI hashtag and following your comments.
Many of you have expressed an interest in knowing more about the Internet and democracy, political use of social media, and internet censorship in India.
In order to help answer these questions we got in touch with Milind Murli Deora, IT and Communication Minister.
The Q and A with Mr Deora on Twitter will take place at 17:00 India time [11: 30GMT] on 20 September. To take part follow @bbcindia and #BBCDI.
If you have a question for Mr Deora you can tweet @bbcindia, leave a message on Google+, Facebook or use the form below.
Ask the innovators
On 25 September at 20:15-21:00 India time [02:45-03:30GMT], we will be holding a final hangout of the series with some of the digital Indians you've met so far. These include Ben Gomes, Rikin Gandhi, Sanjeev Bikhchandani and some of the ones you've suggested such as Raju Narisetti.
This hangout will provide the opportunity for you to put your questions to the experts. So whether you want to be a successful software engineer or run your own online business - you can send us your questions using the form below. If you're happy to take part please leave your contact details in the form as well.
You'll be able to watch the hangout live on the BBC India Google Plus page.