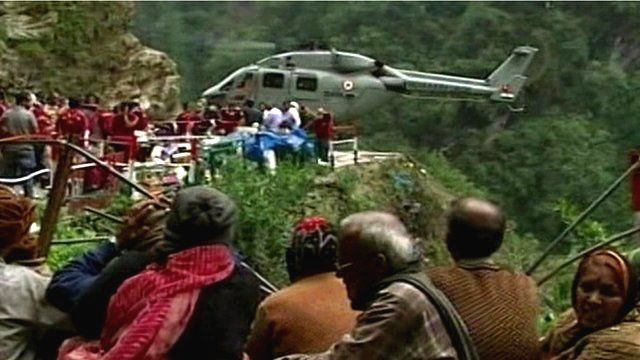 India floods: Bad weather delays rescue and mass cremations
25 June 2013 Last updated at 14:27 BST
Bad weather has halted rescue operations in flood-hit northern India and forced authorities to delay mass funerals for those killed.
Air force officials said they were unable to fly helicopters to the temple town of Badrinath to bring down the 5,000 pilgrims still stuck there.
And police say the planned mass cremations in Kedarnath town have been postponed following heavy rains.
Sanjoy Majumder reports.