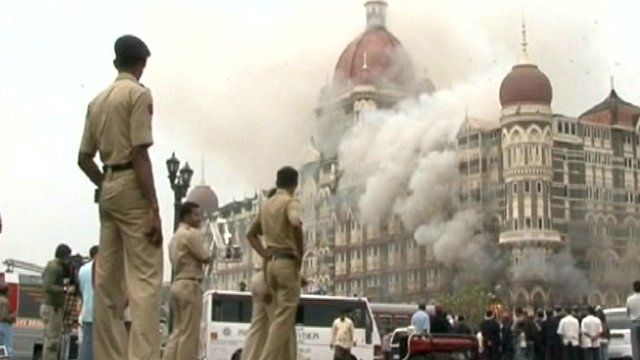 Mumbai attacker Qasab death penalty upheld
29 August 2012 Last updated at 10:48 BST
India's Supreme Court has upheld the death sentence of Pakistani national Mohammad Ajmal Amir Qasab, the sole surviving gunman of the 2008 attacks on Mumbai.
The trial court found Qasab guilty on 3 May 2010 of murder, terrorist acts and waging war on India and sentenced him to death.
The judge rejected his claim that he had been denied a fair trial.
The Mumbai attacks claimed 165 lives. Nine gunmen were also killed.
Qasab can now make a plea for clemency to the president.
Andrew North reports