Lock-out is lifted on India Maruti Suzuki factory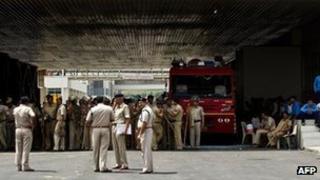 The Maruti Suzuki plant in India's Haryana state will reopen on 21 August, after a month-long lock-out following violent clashes that left a company official dead and 85 injured.
"We need to be flexible. Market and events in the factory will determine the scale of production," said Maruti head RC Bhargava.
Police arrested more than 90 people after the violence.
Violence at the Manesar plant followed months of difficult labour relations.
The company employs more than 2,000 people and produces more than 1,000 of Maruti's top-selling cars every day, accounting for about a third of its annual production.
Maruti Suzuki, a joint venture between Maruti and Japan's Suzuki Motor Corporation, has a 50% share of India's booming car market.