India considers review of Mauritius tax treaty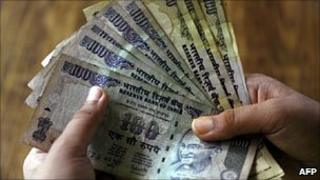 India may review its tax treaty with Mauritius, a junior finance minister has told parliament.
The agreement means companies based in Mauritius are not taxed on their investments in India.
But officials say an estimated $600m in revenue is lost each year as firms send money to Mauritius before routing it back to India to avoid tax.
The government has been under pressure from the opposition and civil activists to review the treaty.
Critics of changing the double taxation avoidance treaty argue this would weaken business sentiment and affect foreign direct investment (FDI) in India.
A moderate fall in the stock market was blamed on the statement from Junior Finance Minister SS Palanimanickam.
He told parliament that 39.5% of India's total FDI between April 2000 and February 2012 was routed through Mauritius, Reuters said.
Even after holding seven rounds of bilateral talks, the government feels an unwillingness on the part of Mauritius to address the tax evasion issue, Reuters said the minister told parliament.
No new dates for fresh talks have been announced.
In recent months, India's Congress party-led government has been on the back foot over issues including illegally earned money, corruption and lack of transparency.
Activists have accused the government of not doing enough to curb the flows of black money.
High-profile activist Anna Hazare has led hunger strikes to pressure the government to legislate a stringent anti-corruption law.