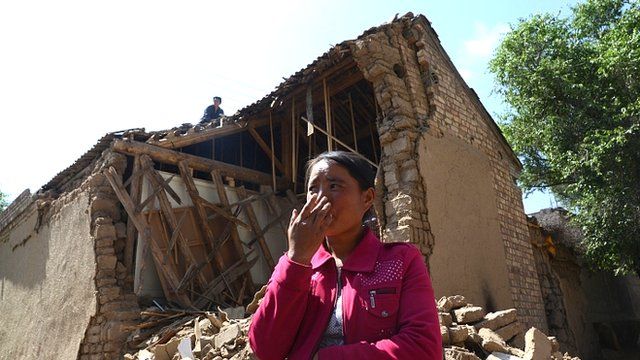 Race to find China earthquake survivors in Gansu province
23 July 2013 Last updated at 15:55 BST
Rescue efforts are under way following two powerful earthquakes in China that killed at least 94 people.
The quakes hit Gansu province on Monday morning, with the majority of casualties in Dingxi city. More than 800 were injured.
Thousands of buildings collapsed or were damaged in the magnitude 5.98 and 5.6 quakes.
John Sudworth reports.