Li Tianyi Chinese general's son faces rape charge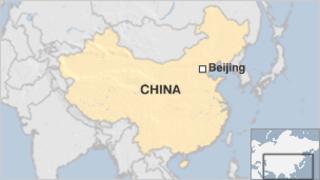 The son of a high-profile Chinese army general has been charged for taking part in a gang rape, state media say.
Li Tianyi, 17, along with four others, allegedly raped the woman at a Beijing hotel in February after having drinks at a bar, Xinhua news agency says.
He is the son of army Gen Li Shuangjiang, known for his renditions of patriotic songs on television.
He was in detention for a year in 2011 over his involvement in a road rage incident which sparked a public outcry.
The teenager, who was only 15 at the time, was behind the wheel of a BMW car with no licence plates in Beijing when he confronted a middle-aged couple in another vehicle blocking his way.
He assaulted the couple and shouted at shocked bystanders telling them not to "dare call police".
His father apologised to the couple over the incident.
Correspondents said at the time that many in China saw the incident as yet another example of the children of the rich and powerful acting as if they were above the law.