China media: Hacking denial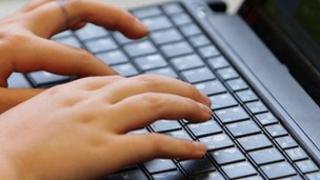 Media and experts have backed China's denial of allegations that one of its military units is behind cyber attacks against US firms.
In an interview with Global Times, Zhang Shuhua, director of the Information Research Institute of the Chinese Academy of Social Sciences, says some US agencies are exaggerating "Chinese hacker" attacks to secure more funding from Congress.
A Global Times editorial also accuses the US and its allies such as Japan of "splashing dirty water" at China for their own ends.
"We have every reason to suspect the true intentions of the US and its major allies in repeatedly hyping up a China cyber-hacking threat," the editorial says.
"China should refute the allegations of US company Mandiant with authoritative reports from its technology sector. As a long-term counter-measure, China needs to encourage those institutions and individuals who have been subject to cyber-attacks from US IP addresses to stand up and tell the world what happened to them," it adds.
Prof Wen Weiping at the School of Software and Microelectronics at Peking University also backs these claims by telling China Daily that "cyber-sabotage" targeting China is growing rapidly.
In other international news, a bilingual Global Times editorial warns the UK government against "tough posturing" on human rights and meetings with exiled Tibetan leader the Dalai Lama.
UK newspaper The Sunday Times earlier claimed that British leaders are split over how to balance trade relations with concerns over China's human rights record.
"Calls to be tough against China are often heard from the public and political circles of some countries, which instigate reckless moves against China's interests. However, once China adopts political and economic counter-measures, they can hardly bear the suffering," the editorial says.
Japanese foreign ministry official Shinsuke Sugiyama is expected to discuss territorial disputes and North Korea's recent nuclear test during his three-day visit to Beijing that started yesterday, China Daily reports.
The visit follows Taiwan ruling out cross-strait co-operation in the dispute over islands called the Senkakus in Japan and the Diaoyu in mainland China and Taiwan, South China Morning Post adds.
In another territorial dispute, China has turned down a request by the Philippines for a United Nations tribunal to arbitrate the two countries' conflicting claims to the South China Sea, China Daily reports.
A foreign ministry spokesman says Beijing has urged Manila to solve the dispute through bilateral talks and not "complicate" the issue further.
Hong Kong's South China Morning Post highlights a Global Times story yesterday that reveals China reportedly considered using drones in northeast Burma to kill a fugitive suspect.
Naw Kham was eventually captured and extradited to China to stand trial for the killings of 13 Chinese crewmen on Mekong River in 2011. He and four other suspects are awaiting execution after being sentenced to death last year.
'Unqualified' officials
Parents are being reminded to take more responsibility for their children's safety after five boys, aged 4 to 5 years, suffocated while burning straw in a barn in Guizhou province on Monday night, China Daily says.
Three months earlier, five boys suffocated while keeping warm in a rubbish bin in the same province.
The government will introduce emission limits in 47 areas in 19 provinces and regions against six "heaviest" polluting industries, including thermal power, iron and steel, petrochemical and cement factories, Economic Information Daily reports.
Global Times says internet users are sceptical over claims by authorities in Weifang, Shandong province, that they found no evidence to support online allegations that chemical factories are discharging untreated wastewater underground.
The newspaper says an emergency notice allegedly sent by authorities to tip off factories of upcoming undercover investigations by reporters is circulating online.
Changjiang Daily praises a pilot scheme by southern Guangdong province to expel "unqualified" Communist Party members who are negligent or ideologically unsound.
However, experts tell South China Morning Post that the definition of a qualified party member could be controversial and open to abuse.
The Ministry of Health has denied reports that it will introduce a new "treatment first, payment later" system this year for medical treatment, The Beijing News reports.
A ministry official says the new system is being piloted successfully in 20 provinces but will not be adopted nationwide in the short term.
Currently, Chinese citizens must pay first before receiving an operation or treatment and then apply for reimbursement.
Southern Metropolis Daily is appalled at an expose by business magazine Century Weekly on public relations firms reaping massive profits from deleting negative or critical internet posts for businesses and even officials.
The newspaper's editorial calls the proliferation of online spin-doctoring "shocking".
Turning to sport, the government will investigate World Anti-Doping Agency statistics showing that "99% of illegal substances" come from China, although authorities are casting doubt over the claims, Xinhua reports.
BBC Monitoring reports and analyses news from TV, radio, web and print media around the world. For more reports from BBC Monitoring, click here. You can follow BBC Monitoring on Twitter and Facebook.