China media: Corruption focus
5 February 2013

From the section

China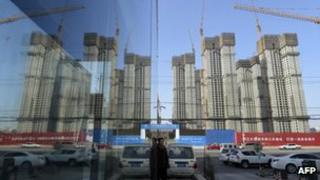 Tuesday's papers in China are dominated by reports on corruption cases.
Abuse of the hukou, or household registration system, gets widespread attention. The system allows a person to hold only one hukou, but some find ways to bend the rules.
Following the case of "House Sister" Gong Aiai, a former banker who is reported to have bought 41 houses in Beijing using multiple registrations, one of her former colleagues allegedly bought at least 12 flats in the capital, China Daily reports.
Authorities are investigating whether an anti-corruption official in Heilongjiang, known as "House Brother", bought over 15 properties in his wife's name and engineered a fake divorce to conceal his ownership, Beijing Times reports.
Meanwhile, a disciplinary watchdog says a public security official in Guangdong used two fake hukou to invest in real estate, Beijing Times adds.
Also in Guangdong, Guangzhou Daily is stunned at examiners accepting bribes to clear candidates in driving tests.
Guangdong's pilot programme for revealing the personal assets of officials is under fire for omitting privately-gained wealth or family assets, Hong Kong's South China Morning Post reports.
A bilingual Global Times editorial says officials are taking bribes or illegally buying up houses because they are not allowed to earn private income while in office.
"To crack down on corruption, we need to impose severe punishments and accordingly also need to provide officials with legal income under the market economy," the editorial suggests.
"Money worship can destroy a society. There must be something equally important and valuable as money," it adds.
The government is also cracking down on false or inaccurate statistics. Some provincial authorities appear to have exaggerated economic growth figures last year by more than 5 trillion yuan, according to The Beijing News and China Youth Daily.
China's Gini coefficient measuring income distribution is also generating "widespread controversy and doubts" that it is too low and at odds with public perceptions, The Beijing News and People's Daily report.
In other corruption-related news, police have arrested 350 people involved in 120 food scams over the last month, People's Daily reports. China Daily says police in Liaoning have also arrested suspects in a fake mutton scam.
Internet freedoms
In Internet-related news, China's mainstream media make no mention of Google chief Eric Schmidt's statement describing the country as an Internet menace that backs cyber-crime for economic and political gain.
Experts instead reject criticism by Human Rights Watch of China's rights record, and curbs on Internet and social networking services.
"This is just a condescending rebuke of China by those self-proclaimed moral judges in the West and a political attempt to defame Beijing," Liu Jie, director of a human rights centre at the Shanghai Academy of Social Sciences, wrote in China Daily.
In a Xinhua commentary released yesterday, Chinese law professor Wang Sixin said that Human Rights Watch was making "groundless" accusations about China violating freedom of expression by imposing Internet restrictions.
In international news, China yesterday helped facilitate an agreement between Burmese and ethnic Kachin rebel leaders in southwest Yunnan to continue holding talks following weeks of heavy fighting, Xinhua reports.
However, Global Times says "a breakthrough is unlikely" since the absence of key Burmese military leaders at the talks yesterday have "overshadowed" the peace process.
In Global Times, an editorial warns of a "series of sharp struggles" if Japan applies for the inclusion of the Amami-Ryukyu island chain on a Unesco World Heritage List. The chain includes disputed islands that are claimed by China.
Liu Yuan, political commissar of the People's Liberation Army's General Logistics Department, in a Global Times commentary says China must prevent its economic development from being interrupted again by "unforeseen incidents".
"The US and Japan are afraid of us catching up and will do everything possible to contain China's development, so we must never be fooled," Lt-Gen Liu warns.
China News Service quoted Deputy Chief of Staff Qi Jianguo as saying that China's main security threat was from the sea.
In Hong Kong, traders are repackaging baby milk formula in sachets to dodge an upcoming ban on taking more than two tins to the mainland, South China Morning Post reports.
Turning to a positive news on the web, police and netizens have come to the rescue of a migrant worker in Shanghai after the family's hard-earned savings blew out of his pocket while he was riding a motorbike and were looted by unknown people. Shanghai residents donated over 14,000 yuan to the migrant worker, The Beijing News reports.
BBC Monitoring reports and analyses news from TV, radio, web and print media around the world. For more reports from BBC Monitoring, click here. You can follow BBC Monitoring on Twitter and Facebook.