Bo Xilai scandal: Cambodia arrests French architect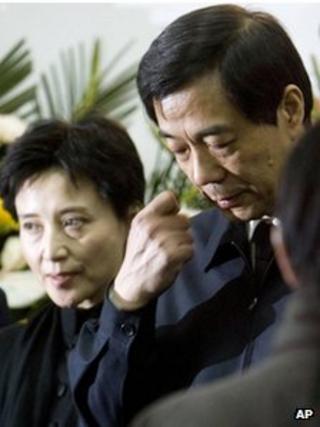 A French architect with alleged links to the scandal-hit Chinese politician Bo Xilai has been arrested in Cambodia, say the French embassy and police.
French officials say they are trying to clarify the reason for the arrest of Patrick Devillers, 52.
He is reported to have had close business ties to Mr Bo and in particular to his wife, Gu Kailai.
Gu Kailai is in detention in China over suspected involvement in the death of British businessman Neil Heywood.
Mr Bo, the former leader of the south-western Chinese megacity of Chongqing, was sacked in March and is under investigation for flouting party discipline.
Phnom Penh police chief Touch Naruth told the AFP news agency Mr Devillers was arrested "about two weeks ago".
He said the arrest was made "with the co-operation of China", but said Cambodian authorities were considering "whether to send him to China or France".
"China has demanded he be sent to China because he committed offences there," he told AFP.
The New York Times calls Mr Devillers "the most mysterious figure" in the Bo Xilai affair.
It says he helped Mr Bo redesign the Chinese city of Dalian in the 1990s, and set up a now-defunct company with Mrs Gu in the UK in 2000.
But it quotes Mr Devillers' father, Michel, as saying his son was "useless" in business and, in truth, "an artist".