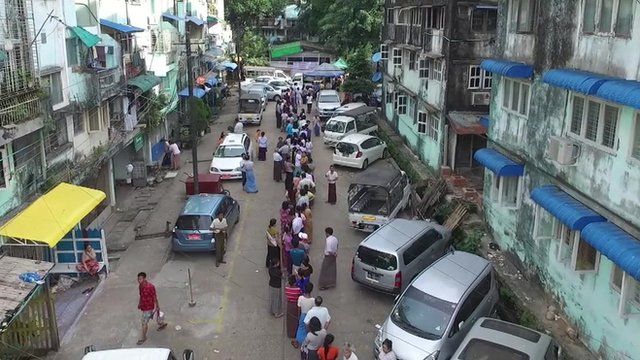 Myanmar election: Drone footage shows long queues of voters
8 November 2015 Last updated at 13:41 GMT
Polls have closed in Myanmar's general election, the first openly-contested national election in 25 years after decades of military rule.
Voting was brisk, with many people emerging smiling from polling stations.
There were long queues at some polling stations as eager voters waited to cast their votes, as this exclusive BBC footage shows.