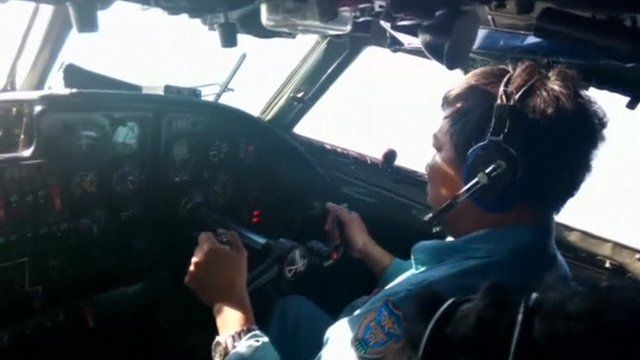 Malaysia Airlines plane missing: How do aircraft vanish?
8 March 2014 Last updated at 22:45 GMT
Search operations are continuing in the South China Sea 24 hours after a Malaysian Airlines plane disappeared on a flight from Kuala Lumpur to Beijing.
How could an airliner suddenly disappear from radar screens with no apparent warning?
Simon Clemison reports.