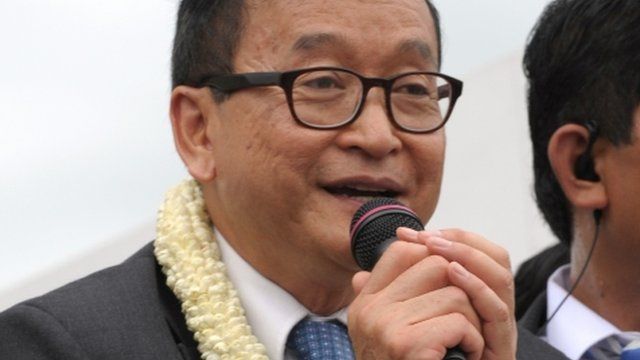 Cambodia opposition leader Sam Rainsy returns to Phnom Penh
19 July 2013 Last updated at 05:07 BST
Opposition leader Sam Rainsy has returned to Cambodia, days before a general election.
Mr Rainsy had been living in France after being jailed in absentia in 2010 on charges he said were politically motivated.
But he was granted a royal pardon last week and was greeted by crowds as he arrived back in Phnom Penh.
Adnan Nawaz reports.