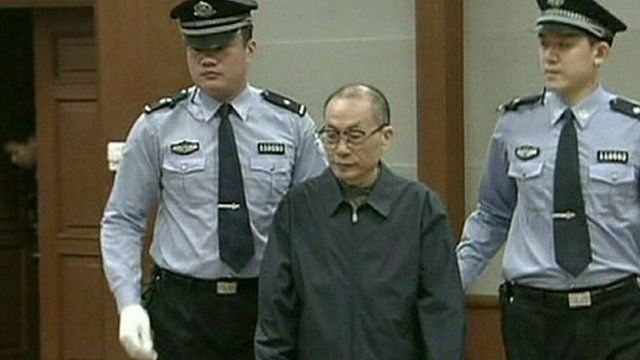 China ex-rail minister given suspended death sentence
8 July 2013 Last updated at 09:54 BST
A Chinese court has given former Railways Minister Liu Zhijun a suspended death sentence for corruption and abuse of power, state media report.
Liu was accused of accepting bribes totalling over 64m yuan ($10m; £6m) over 25 years.
Prosecutors said he awarded government rail contracts in return for bribes.
Martin Patience reports from Beijing.