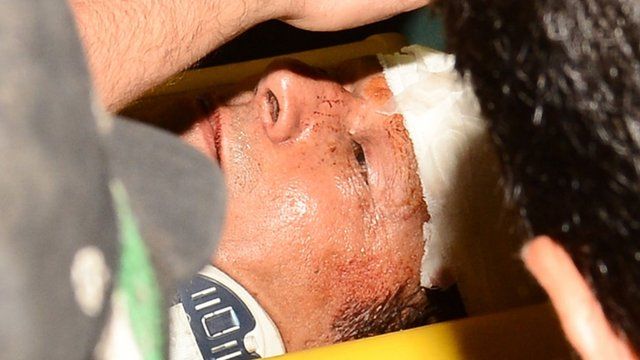 Imran Khan injured in fall while campaigning
8 May 2013 Last updated at 03:55 BST
Imran Khan, one of Pakistan's most prominent politicians, is recovering in hospital after being injured falling from an elevated platform at an election rally in Lahore.
The former cricketer, who has been urging Pakistanis to vote in Saturday's parliamentary elections, suffered a head injury but is not thought to have been seriously hurt.
Meanwhile, campaigning in the northwest of the country has been disrupted by a series of bombings.
Orla Guerin reports from Islamabad.