Bomb blast in south Afghanistan kills Nato troops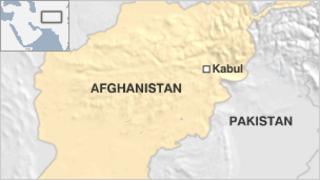 Three members of the Nato-led International Security Assistance Force (Isaf) have been killed in a bomb attack in southern Afghanistan.
Officials blamed an improvised explosive device. The nationalities of those killed were not given.
Elsewhere, roadside bombs killed three Afghan civilians and wounded five in Kandahar province, and two Afghans in the northern province of Kunduz.
On Sunday, the Taliban launched what it called its annual "spring offensive".
It has pledged to target foreign military bases and diplomatic areas.
Seven air crew were killed when a civilian cargo plane crashed at the US military's large airbase at Bagram, near the capital Kabul, on Monday.
The Taliban quickly claimed responsibility, although Nato said there had been no sign of militant activity in the area at the time.