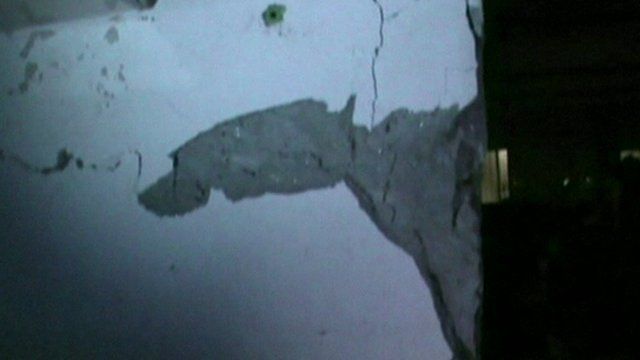 Dhaka building collapse: Police footage shows cracks
26 April 2013 Last updated at 12:26 BST
New video has emerged showing police safety teams visiting a building that housed a textile factory, the day before it collapsed, killing at least 273 people.
The video clearly shows what appears to be damaged walls and large cracks in the structure.
The owner of the building, according to police, ignored warnings about cracks appearing earlier this week. He is said to be in hiding.