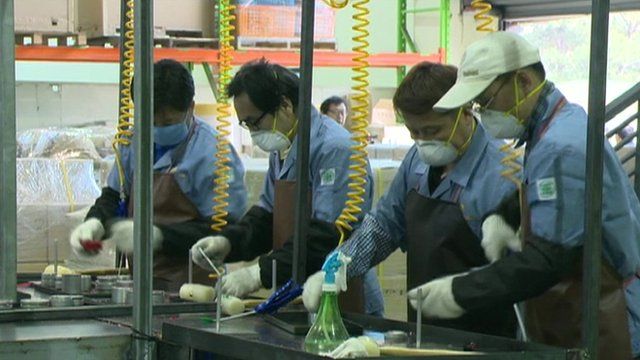 Korea: The workers affected by tensions between North and South
25 April 2013 Last updated at 15:44 BST
South Korea has issued an ultimatum to North Korea over the suspended joint industrial complex, saying that if North Korea does not agree to talks by Friday morning, the South may have to take what it calls "grave measures".
The complex has been suspended for three weeks, following high tensions on the Peninsula in the wake of Pyongyang's third nuclear test.
The BBC's Seoul correspondent Lucy Williamson has been to talk to those affected by the closures.