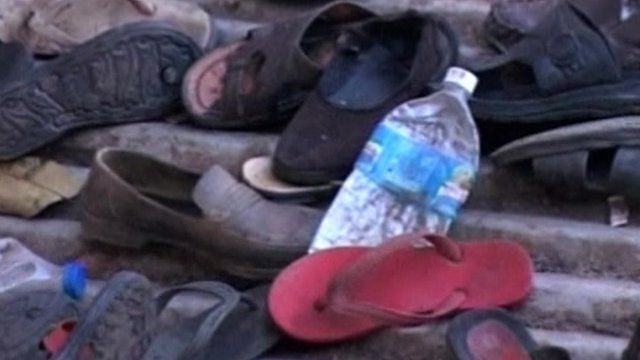 Kumbh Mela stampede: BBC on streets of Allahabad
11 February 2013 Last updated at 08:20 GMT
A stampede at a railway station in the northern Indian city of Allahabad in which at least 36 people died may have been caused by overcrowding, India's railway minister has said.
The victims were among the 30 million Hindu pilgrims returning home after attending the Kumbh Mela.
The BBC's Sanjoy Majumder said that authorities in India faced a challenge in coping with the millions of pilgrims who travelled to the gathering.
"The streets of Allahabad are overflowing with people", he added.