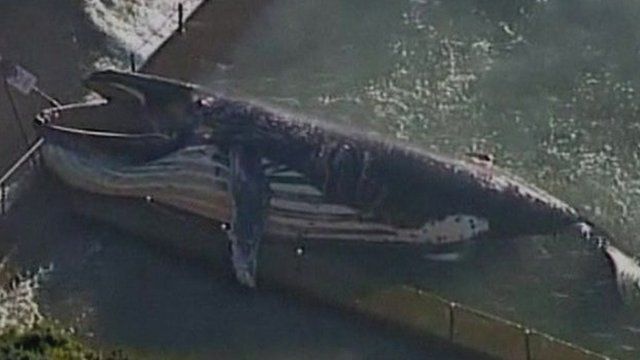 Humpback whale washes up in Sydney pool
1 August 2012 Last updated at 10:31 BST
A dead humpback whale has been washed up in a Australian ocean swimming pool, surprising morning swimmers and causing a major problem for authorities who must remove it.
The 11.6 metre (38 foot) young adult humpback, which appeared to have been dead for several days, washed up at Newport Beach's ocean baths on Sydney's north shore.
The discovery followed rough seas lashing parts of Australia's east coast.