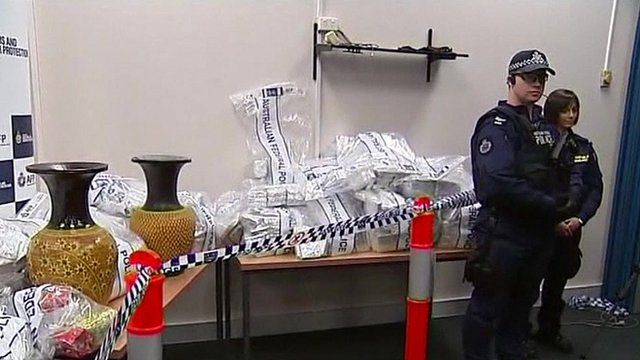 Terracotta pots used to conceal huge drugs haul
31 July 2012 Last updated at 10:22 BST
Australian police have seized what they say is one of the largest hauls of illegal drugs ever made.
Crystal methamphetamine and heroine, worth more A$500m (US$526m; £335m) were hidden in an imported shipment of terracotta pots.
Four Hong Kong citizens and three Australians were arrested during raids in Sydney following a year-long investigation.
Details were given at a news conference by Border Protection Service Chief Operating Officer Michael Pezzullo and Deputy Police Commissioner Andrew Colvin.