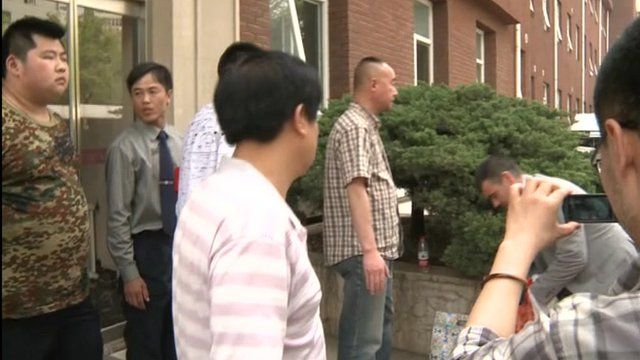 Chen Guangcheng's situation very dangerous, he says
4 May 2012 Last updated at 10:57 BST
Chen Guangcheng has said his situation is very dangerous.
In a phone call, he told Associated Press his wife was followed when she was allowed out and he had not been allowed to see US officials.
US diplomat Robert Wang was prevented from entering the hospital where Mr Chen is being treated and had to leave gifts outside.