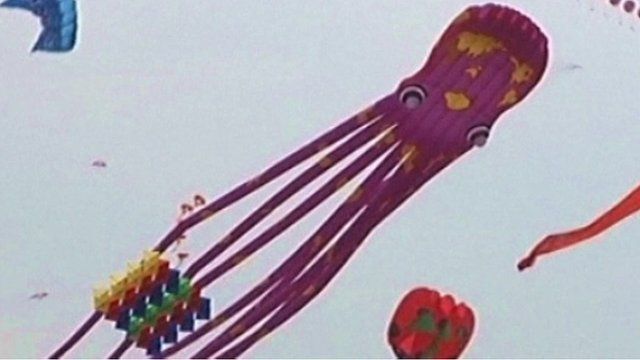 Kite flying's 'hometown' in China stages international festival
23 April 2012 Last updated at 21:56 BST
Hundreds of people from around the world have attended the 29th international kite flying festival in the city of Weifang.
According to an ancient Chinese book, Weifang is where the world's first kite was made and flown.
This year, teams from around 100 countries, took part in the competition.
Eric Camara reports.