Australia holds memorial one year after flash floods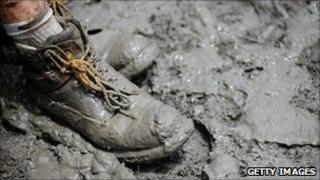 Hundreds of people have attended memorial services in Queensland to mark the anniversary of devastating floods.
Australian PM Julia Gillard and Queensland Premier Anna Bligh spoke at a service in Gatton, west of Brisbane, to mark the anniversary.
Flooding in the state displaced thousands, with damage initially estimated at AU$1bn (£650m).
The areas of Toowoomba and the Lockyer Valley, badly hit by flash floods, bore the brunt of the devastation.
"Queenslanders will never forget the loss and devastation caused by the floods of January 2011," Ms Bligh said in a statement.
"It has been a long road to recovery for so many people whose lives were turned upside down by one of the biggest natural disasters our state has ever seen."
During the service in Gatton, flood victims lit candles and observed a moment of silence to remember the 19 who died in Toowoomba and the Lockyer Valley flash floods.
Heavy rains created a deadly inland flood that swept over Toowoomba last year without warning.
The flooding has been described by state officials as the worst in decades. Many communities, including Brisbane, are still rebuilding a year on.
Altogether the floods killed 35 people and damaged 30,000 homes and businesses.