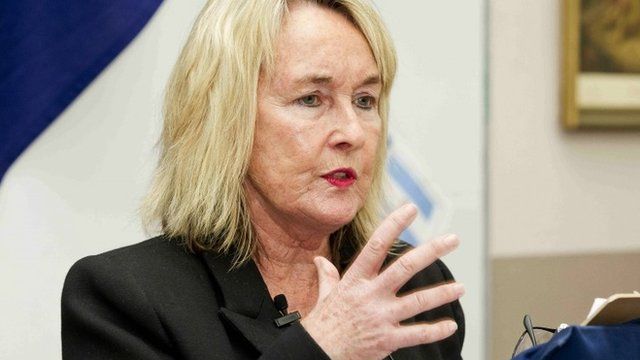 Reeva Steenkamp's mother: 'I don't want revenge towards Oscar Pistorius'
21 October 2015 Last updated at 11:57 BST
The mother of model Reeva Steenkamp, killed by Oscar Pistorius, says she has no "feelings of revenge".
The South African paralympian was released into house arrest on Monday after a year into his five-year jail term.
He was found guilty of culpable homicide for firing four shots through a locked bathroom door that hit Reeva Steenkamp.
June Steenkamp said she does not wish suffering on anyone.