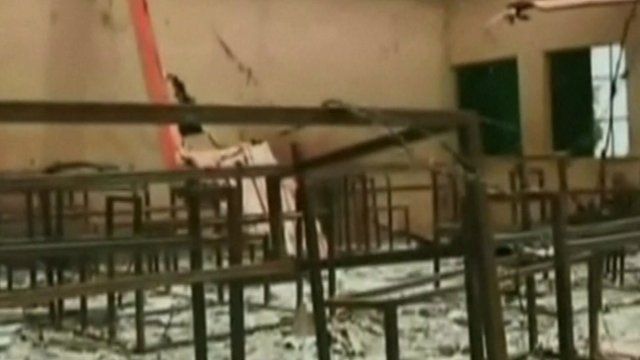 Nigerian schoolgirl kidnapping: 180 still missing
22 April 2014 Last updated at 20:26 BST
More than 180 Nigerian schoolgirls remain missing after being snatched from their classroom in Borno State last week.
Islamist group Boko Haram is suspected to be behind the kidnapping but has not issued any statement.
Footage has now emerged from inside the school, which was torched afterwards.
Will Ross reports.