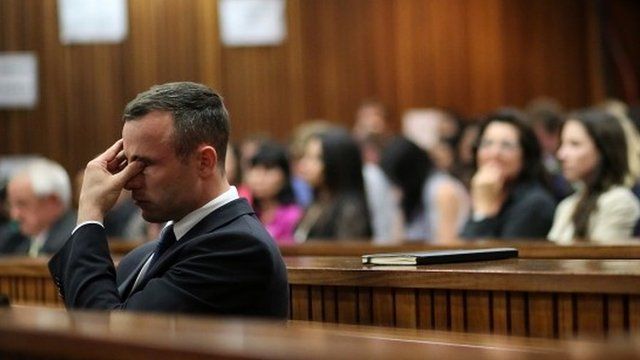 Oscar Pistorius 'heartbroken' at seeing Steenkamp body
15 April 2014 Last updated at 13:41 BST
South African Olympic athlete Oscar Pistorius has told his murder trial he was "heartbroken" when he saw the body of his girlfriend Reeva Steenkamp.
The prosecution has now finished five days of gruelling cross-examination, which has seen Mr Pistorius break down on several occasions.
He denies murder, claiming he mistook his girlfriend for an intruder.
Andrew Harding reports.