Tunisian blogger jailed over Muhammad cartoons freed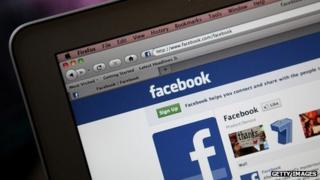 A Tunisian blogger jailed for posting naked caricatures of the Prophet Muhammad on the internet has been freed, his lawyer says.
Jabeur Mejri received a presidential pardon after being sentenced to seven years in prison in 2012.
Rights groups had campaigned his release, describing him as a prisoner of conscience.
Tunisia has been hit by tension between Islamist and secular forces since the 2011 Arab Spring revolution.
The moderate Islamist party Ennahda won the first democratic elections following the overthrow of long-serving ruler Zine El-Abidine Ben Ali.
Last month, a new caretaker government took office in the hope of uniting the country ahead of new elections.
Steps were being taken to ensure 29-year-old Mejri's safety, his lawyer Bochra Belhaj Hamida is quoted by the Associated Press news agency as saying.
Mejri's friend and fellow blogger, Ghazi Beji, obtained asylum in France last year.
He faced the same charge as Mejri but escaped arrest and was sentenced in absentia.