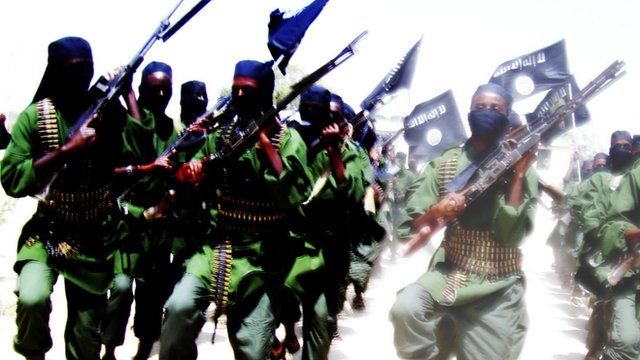 Kenya stand-off: What do we know about al-Shabab?
23 September 2013 Last updated at 20:47 BST
The militant group Al-Shabab is claiming responsibility for an attack by armed militants at Westgate shopping complex in the Kenyan capital Nairobi.
The BBC's Frank Gardner explains what we know about the group, including what their goals are and how they have been publicising their attacks.