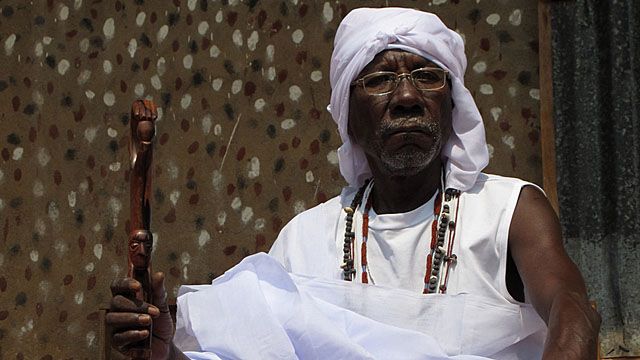 Back to Benin: Brazil's slave and voodoo ties
15 May 2013 Last updated at 19:14 BST
A recent Brazilian film entitled Pedra da Memoria (Memory's Stone), follows the journey of a prominent Afro-Brazilian priest to Benin where many of Brazil's former slaves came from.
While visiting the Brazilian city of Sao Luis, BBC Africa's Manuel Toledo saw the documentary and a photo exhibition about the journey at a local museum.
He managed to track down the priest, father Euclides Talabyan, and the film-maker, Renata Amaral.
The music used in this radio piece, as well as the picture above, come from the documentary.
For more African news from the BBC, download the Africa Today podcast.