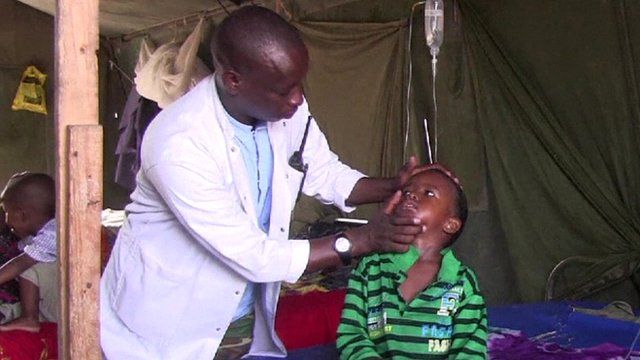 Somali medics: From gunshot wounds to hernias
10 May 2013 Last updated at 13:01 BST
Since the militant group al-Shabab were pushed out of the Somali capital in 2011 the security situation has improved greatly.
But their exit has also brought about a change in the type of medical attention members of the public require.
Staff at the Medina Hospital in Mogadishu more used to treating war-related injuries are now trying to adjust to the peacetime needs of its patients.
Lu Yang reports.