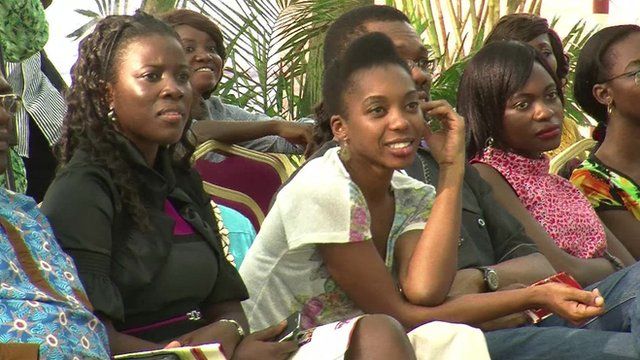 Is this the final act for Nigeria's rich theatrical tradition?
15 April 2013 Last updated at 18:06 BST
Theatre attendance in Nigeria's economic capital, Lagos, is dwindling as "Nollywood" - the country's prolific film industry - surges in popularity.
This - along with the high cost of renting traditional venues - means that theatre producers may have to find cheaper, alternative venues for their plays.
Elise Wicker reports.