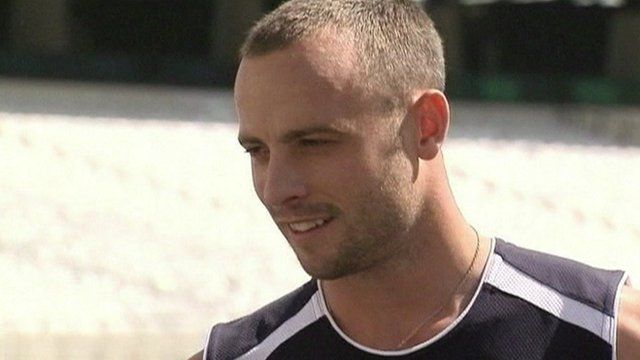 'Oscar Pistorius is not a criminal' - uncle
29 March 2013 Last updated at 03:08 GMT
The uncle of the South African sprinter Oscar Pistorius has defended his nephew, after the Paralympic star won concessions in his bail conditions over the shooting of his girlfriend, Reeva Steencamp.
In a television interview, Arnold Pistorius said that his nephew did not want to go out in public "because he is not ready."
On Thursday a judge said the sprinter would be allowed to return to his home in Pretoria, where Ms Steencamp was shot, and to leave South Africa to compete as long as he complied with certain conditions.
Oscar Pistorius denies murdering 29-year-old Steencamp, saying he mistook her for an intruder.