Kenya doping in athletics 'not widespread'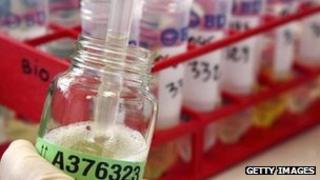 Sports authorities in Kenya have denied that the use of performance enhancing drugs among athletes is widespread.
The majority of cases were related to the use of prescription drugs to treat common illnesses, Athletics Kenya's David Okeyo told the BBC.
"As far as the cases we've come across, 90% are the drugs that somebody is taking maybe to treat asthma, or to treat coughing," he said.
Athletics Kenya announced doping bans for two marathon runners on Thursday.
The latest suspensions bring to five the number of runners banned in the last month.
Mr Okeyo, the secretary general of Athletics Kenya, told the BBC's Newsday programme that in some cases, people forgot to inform their doctors that they were athletes.
In February, Moses Kiptanui, one of most successful runners in Kenyan history, told the BBC that doping was rife among Kenyan athletes.
Last week, athletics' world governing body, the IAAF, said it would be setting up a mobile drug testing lab in Kenya.