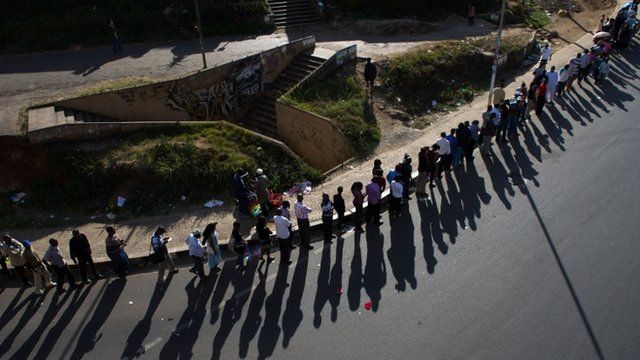 Kenya election: Votes counted in crucial poll
4 March 2013 Last updated at 18:48 GMT
Votes are being counted in Kenya after an election that observers describe as the most important in the country's history.
Polls were due to close at 17:00 (14:00 GMT) but officials said those in queues at that time would be allowed to vote.
Earlier there was violence near the port town of Mombasa, with at least five policemen killed in one attack.
The BBC's Gabriel Gatehouse reports.