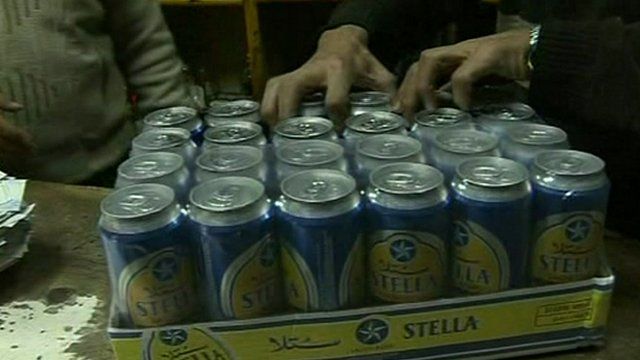 Alcohol licences to be restricted outside major Egyptian cities
21 February 2013 Last updated at 15:25 GMT
Egyptian authorities have decided to stop issuing alcohol licences to new outlets outside Cairo, Alexandria and other big cities which want to sell alcoholic drinks.
They say they are acting on behalf of residents in smaller cities who complain of drunken misbehaviour in the streets.
But some Egyptians fear that this measure could negatively affect tourism and be a way for Islamists to start implementing Sharia law.
Rachid Sekkai reports.
Video produced by BBC Arabic's Marwa Amer