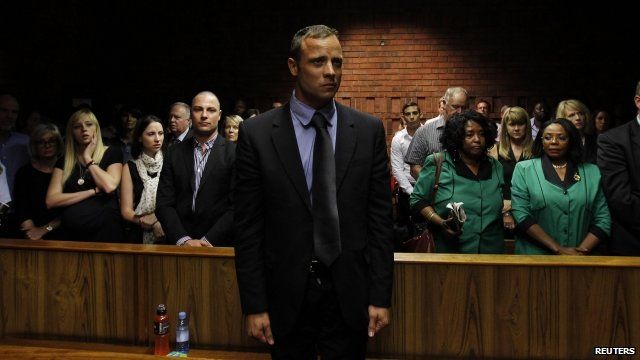 Oscar Pistorius 'thought he was firing at intruder'
19 February 2013 Last updated at 22:33 GMT
South African athletics star Oscar Pistorius has denied murdering his girlfriend, saying he shot her by mistake thinking she was an intruder.
He told a packed bail hearing in Pretoria that he loved Reeva Steenkamp and had never intended to kill her.
Prosecutors accuse Mr Pistorius of premeditated murder, saying he shot his girlfriend dead deliberately, firing through a locked bathroom door.
Andrew Harding reports from Pretoria.