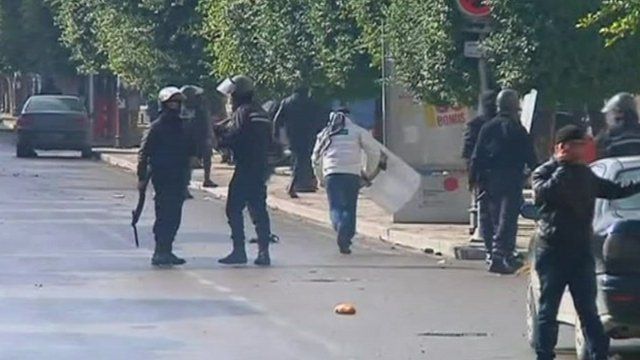 Tunisia political crisis deepens after assassination
7 February 2013 Last updated at 17:24 GMT
Tunisia's political crisis is deepening after the assassination of a leading opposition leader earlier this week.
The killing of anti-Islamist politician Chokri Belaid sparked violent protests. The prime minister then announced plans for a new, technocratic government.
But the ruling Islamist party Ennahda rejected the move, saying Hamadi Jebali "did not ask the opinion of his party".
Mike Wooldridge reports.