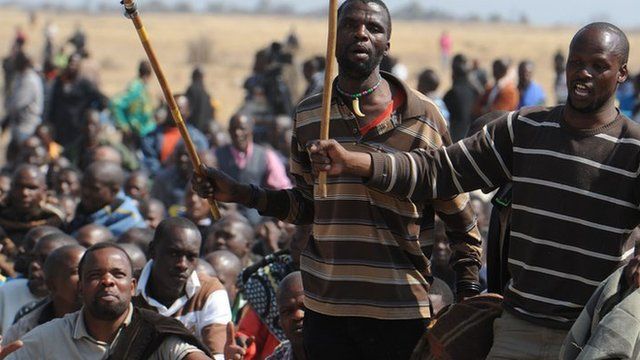 South African miners urged to return to work‎
20 August 2012 Last updated at 02:41 BST
Striking South African miners mourning the death of 34 workers killed in violence at a platinum mine on Thursday, have been told by the owners of the mine, Lonmin, that they must return to work.
Lonmin, the world's third largest platinum producer, said 3,000 miners were striking illegally and must be back at work by Monday or risk being dismissed.
Some miners dismissed the call as disrespectful to their colleagues who died.
The country's president Jacob Zuma has declared a week of national mourning following the incident.
Wendy Urquhart reports