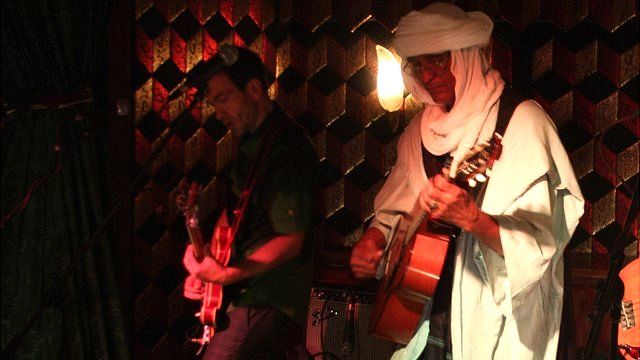 Niger ex-Tuareg rebel makes a guitar his weapon
9 August 2012 Last updated at 18:00 BST
Abdallah Oumbadougou, a former Tuareg rebel, is one of Niger's most renowned musicians.
He recently visited the United Kingdom - for the first time - to play at the Womad festival and at a few concerts in London, where he promoted his new album, Zozodinga.
He also came to our BBC Africa studios and told journalist Olivier Weber about his music and about the situation in neighbouring Mali, where Islamist militants and Tuareg rebels have taken over the north of the country.
"My weapon is the guitar. We should be together and we should live in peace all over Africa," he said.
For more African news from the BBC download the Africa Today podcast.