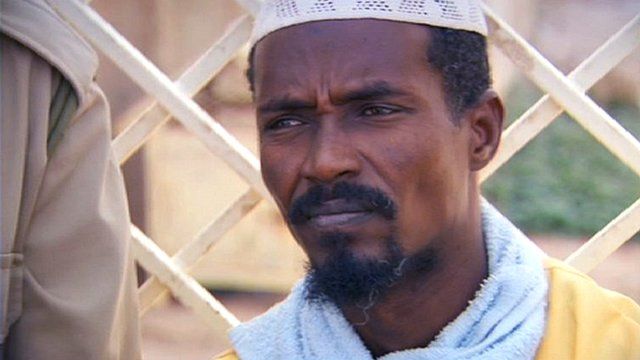 Face to face with a Somali pirate
6 May 2012 Last updated at 09:36 BST
Very few of the Somali-based pirates who plague the Indian Ocean have been brought to justice, partly as a result of the lack of government in Somalia. But several are being held at Hargeisa prison in Somaliland - an internationally unrecognised state which broke away from Somalia in 1991.
One Somali pirate serving six years in prison told the BBC's Simon Reeve that he thought the piracy was justified even though it has become a multi-million dollar criminal industry and there have been cases of hostages and ship's crew being killed.
Indian Ocean with Simon Reeve is on Sundays at 20:00 BST from 22 April on BBC Two. Catch up online at BBC iPlayer (UK only) or watch more clips at the above link.
Read more about Simon's Indian Ocean adventures or leave a comment on his blog From curried fruit bat to armoured underwear here.