Mubarak trial splits press in Egypt, wider region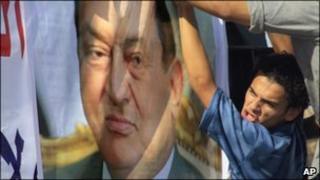 Middle Eastern commentators are divided over the trial of former Egyptian President Hosni Mubarak, with some convinced that he deserves to be prosecuted, while others believe the country's ruling military council is merely appeasing popular opinion.
Some commentators celebrate the proceedings as a chance to set a precedent in the Arab world that no-one is above the law.
Usamah al-Ghazali Harb in Egypt's pro-government, largest circulation Al-Ahram
Today, Mubarak will appear before the people's court in a nightmare that neither he nor his wife or his two sons could imagine.
Editorial in Egypt's state-owned daily Al-Jumhuriyah
The glorious January revolution which is currently trying Hosni Mubarak and his aides ensures a fair trial that grants defendants the right to defend themselves, when they did not give justice to their opponents who were subject to murder and torture in the detention camps of the state security service and in secret cells.
Salah Muntasir in Egypt's pro-government, largest circulation Al-Ahram
The question is how will this scene impact the millions who are watching? How many will sympathise with him when they see him humiliated after glory?
Abdal-Bari Atwan in UK-based Arab nationalist Al-Quds Al-Arabi
The appearance of deposed Egyptian President Hosni Mubarak in the dock today, to answer to charges of murder, corruption and the looting of public funds, undoubtedly provides Egypt and the Arab world the most important historical precedent for decades or perhaps centuries.
Qatar's independent pro-government Al-Rayah
The repercussions of this unprecedented historic event will not be limited to Egypt alone, but will extend to the whole Arab world. There is an opportunity to establish new traditions in Egypt and the Arab world that no-one is above the law
Muhammad Kharrub in Jordan's privately-owned, pro-government Al-Raiy
Egyptians and Arabs need a moment like this - to see "the ousted one", both of his sons and [former Interior Minister] Habib al-Adly in the dock - to feel that life is still fine and that the unjust who overstepped the mark will pay a price.
Ahmad Mostafa on Iranian state news channel IRINN
Everyone is happy that Mubarak is being tried. Egyptians believe that today is a day of justice in Egypt. It is a day when the Egyptian judiciary will demonstrate to the whole world that it is healthy and clean.
Ahmad al-Jar Allah in Kuwait's Independent Al-Siyassah
What will Mubarak be tried for? He is not Saddam Hussein, Muammar Gaddafi or Bashar al-Assad. Hosni Mubarak is none of those, and did not do any of what butchers do to their peoples to keep power. Rather, he met his people half way and chose a peaceful transition of power. The dictatorship of the "Tahrir Square Republic" destroyed the state for the sake of keeping unlawful gains.
Abdal-Munim Said in pan-Arab, Saudi-owned Al-Sharq al-Awsat
One way or the other this was [Mubarak's] choice. He did not flee from the scene while he could in the first days since the announcement of the victory of the revolution. He did not even use his sickness as an excuse to be admitted to one of the international hospitals.
Oded Granot in Israel's centrist Maariv
When [the military council] was forced to choose between their own survival and turning their backs on the man in whose shadow they sheltered for many years, they chose to throw Mubarak to the crowd. I am not sure this will help them. Six months on from the "Egyptian spring", the anger of the groups that shaped the revolution at the fact that the government is still manned by Mubarak loyalists is growing.
BBC Monitoring selects and translates news from radio, television, press, news agencies and the internet from 150 countries in more than 70 languages. It is based in Caversham, UK, and has several bureaux abroad.