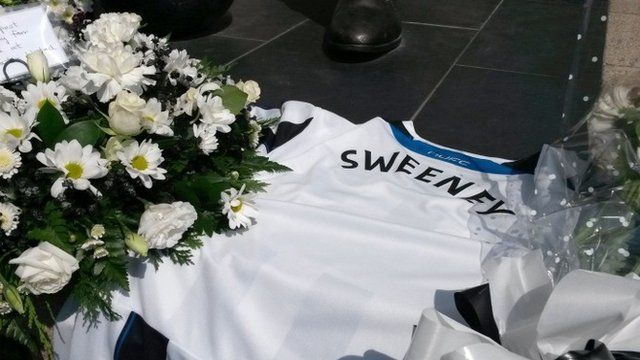 NUFC fans pay tribute to Malaysian flight MH17 victims
18 July 2014 Last updated at 12:51 BST
Newcastle United fans have been showing their support after the club issued a statement paying tribute to two of the club's fans who lost their lives in the Malaysian flight MH17 plane disaster on 17th July 1014.
John Alder and Liam Sweeney were on their way to see the team play in the forthcoming Football United Tour in New Zealand.
Steve Wraith spoke to BBC News on behalf of NUFC Fans United.