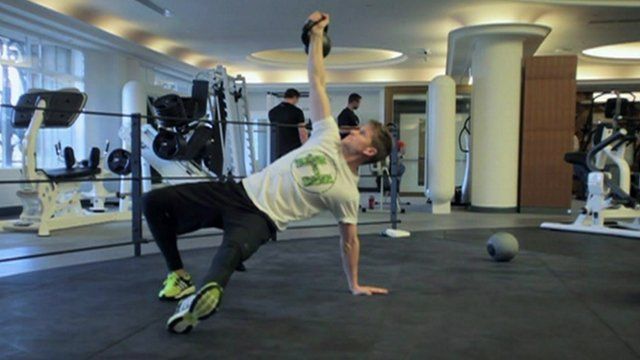 Could you handle high-intensity interval training?
20 January 2014 Last updated at 13:57 GMT
Gyms around the world tend to fill up in January as people try to make good on their New Year's resolution to get into shape.
Although it has been around for a while, high-intensity interval training could be one of this year's biggest fitness trends.
Some fitness trainers claim it offers the biggest results in the shortest time.
Dena Tahmasebi reports.