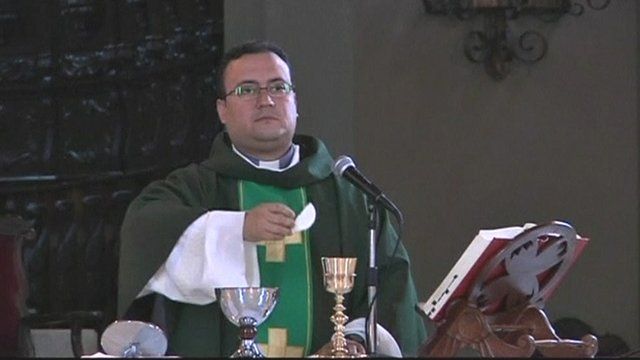 Venezuela hit by shortage of holy wine and altar bread
29 May 2013 Last updated at 20:49 BST
The Catholic Church in Venezuela claims the practice of giving communion during mass is threatened due to shortage of sacramental wine and altar bread.
The country has recently witnessed scarcity of basic goods such as toilet paper, detergents, wheat and corn flour.
The government says the shortage is due to panic buying and unscrupulous merchants hoarding goods, while the opposition blames socialist policies.
Natalia Pianzola reports.