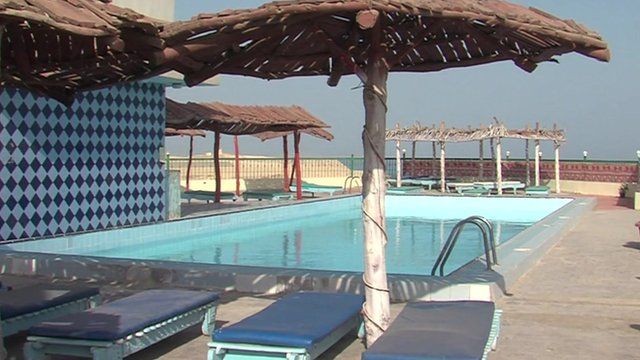 'Islamic hotel' opens on Egyptian Red Sea coast
8 May 2013 Last updated at 12:58 BST
A new "Islamic hotel" has opened up on Egypt's Red Sea coast, which hopes to offer something different to tourists.
There is no alcohol at the hotel and men and women stay on separate floors.
In an area that traditionally caters for European and Russian tourists, its owners think that this could be the start of a new trend.
Aleem Maqbool reports.